Saturday, January 16, 2016

, Riverbend Centre


6 p.m.

Reception and Reveille Raffle, 
Texas A&M Singing Cadets Concert

7 p.m.
---
REVEILLE RAFFLE!! YOU DO NOT NEED TO BE PRESENT TO WIN !!
1 ticket-$10, 3 tickets-$20, 10 tickets $50, 25 tickets-$100 (best value!) 
All proceeds benefit scholarships for Aggie students from the Austin area.
Corps Of Cadets Sr. Boots
Holick's, $1,250 Value!
Special order and custom fit for your Cadet!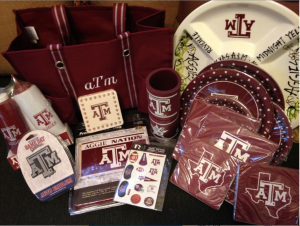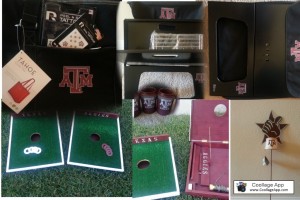 Aggie Tailgate
Over $500 Value! 
Tailgate with style! Handmade Washer Toss, Charcoal Grill, A&M Cooler, Table Covers, Aggie Flag, Serving Plate, A&M Tote, A&M Plates, Napkins, Cups, Koozies and more! Everything you need to have a fun, festive tailgate!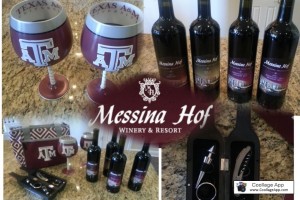 Wine Lover's
Over $450 Value!
Enjoy a winery tour, fabulous hand made wine rack, four bottles of wine, hand painted wine glasses A&M Tote and more!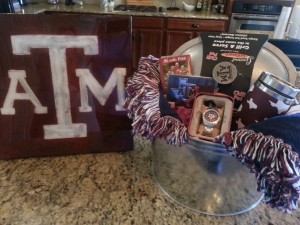 Aggie Mom
Over $450 Value!
A great collection things any Aggie Mom would love! A ladies A&M sport watch, a beautiful afghan, a gourmet chili grill-and-serve cooker, a state of Texas A&M car emblem and more!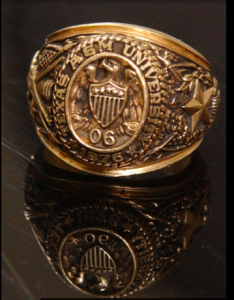 Aggie Ring
Balfour, $1,000 Value!
Men's or Women's Your custom order.
Aggie Home Away from Home
Over $450 Value!
Great to make a new dorm or apartment feel like home. Kindle Fire, HEB Gift Card, 30 oz. Yeti Tumbler, other kitchen and decorative items!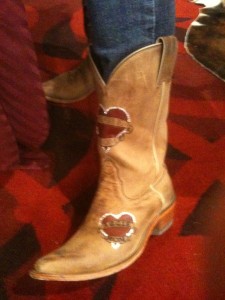 Aggie Mom Boots
$275 Value!
Genuine Nocona Boots, 
Aggie Mom
 written across a heart with bling! Ordered in your size!
James Avery Bracelet
$175 Value!
Austin Aggie Mom exclusive design in sterling silver!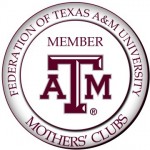 All Things Aggie Sports
Over $950 Value!
Sumlin Signed Football, Traditions Golf  Package, Bill Slade signed golf glove, Aggie signed baseballs  and much more!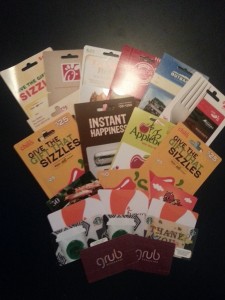 Restaurant Heaven
Over $600 Value!
All the great places Aggie students love to eat in College Station!
Texas A&M Boots
$275 Value!
Genuine Nocona Boots, with
 bling! Ordered in your size!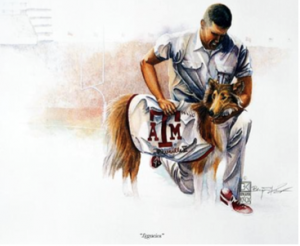 Benjamin Knox Print
$175 Value!
Artist and A&M alumni Benjamin Knox has become well known all over the country for his distinct style.
Your generosity makes it possible for the Austin Texas A&M University Mothers' Club aka Austin Aggie Moms, a 501c3 organization, to provide scholarships to outstanding Texas A&M students from the Austin area. Our Merit Scholarships award thousands of tuition dollars to recipients each year and our club has funded two Texas A&M Foundation Endowed scholarships; the Opportunity Award and the Southerland Aggie Leader Scholarship. We will be beginning a third endowment this year for a scholarship for transfer students. THANK YOU!
Enjoy "The Spirit of Aggieland" sung by the Texas A&M Singing Cadets!