OUR NEXT MEETING WILL BE TUESDAY, MAY 7 –

We will have our end of year party!!  Bunco here we come!!

 
To Buy Tickets for our May Meeting click here
See our NEW page—Aggie Mom Businesses
Next Dates of Importance:
April 26               Goody Bag Pickup – at the MSC on the TAMU campus
For more info click here
May 2                  Kendra Scott Fundraiser- at Kendra Scott at the Domain
For more info or to sign up click here
May 7                   Austin Aggie Mom's Club Meeting- Riverplace Country Club
To RSVP click here
May 22                  Grads 'n Brags meeting to recognize scholarship winners and grads
June 15               Howdy Social – to welcome new Aggie Moms and new Aggies
Please invite any new Aggie Moms and their new Aggies to this event.  It is very informative for them, and there are door prizes!
Kendra Scott Fundraiser Flyer:

NEW Austin Aggie Moms Club Shirt Available!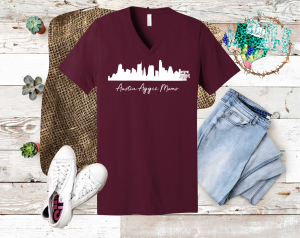 If interested, email our VP Tomi Johnson at tomi@blingitATX.com .
XS-XL cost $25 and  2XL and 3XL cost $28
.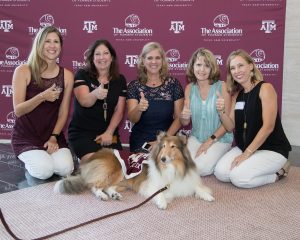 Our Generous Sponsors:


Link for Textbook Solutions is HERE
Click to hear "The Spirit of Aggieland" by the Singing Cadets.