Like us on our public Facebook page @AustinAggieMoms
And if you are  a member, join our private page (please answer the 3 questions before submitting) Austin Aggie Mothers' Club Members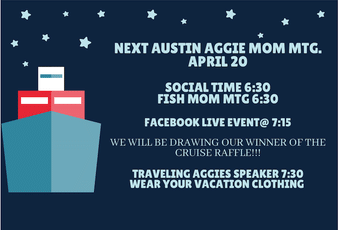 Online Membership Forms for the 2023-24 school year will be available on June 1.
Contact our leadership if you have any questions.
 We LOVE to support our Aggie Moms!
Click play to hear "The Spirit of Aggieland" by the Singing Cadets.