Like us on our public Facebook page @AustinAggieMoms
Join our private page (please answer the 3 questions before submitting)
Austin Aggie Mothers' Club Members
Order your commemorative Aggie Mom wine from Messina Hof by August 17. Click here to learn more.
Please note these upcoming dates and visit Calendar to see all 2020-2021 events
August 25, 7 pm – Virtual Aggie Mom 101
More details on connecting to Zoom still to come
Students from Traditions Council will teach new Aggie Moms all about the Texas A&M culture. How did "Gig'em" come to be? What's the Century Tree? And more!
September 8, 7 pm – First General Meeting
SAVE THE DATE
To join the organization, complete the membership form.
Congratulations to our
Graduates & Scholarship Winners!
Class of 2020
Rene Contreras
Meagan Dawkins
Kayla Feil
Coral Johnson
Michelle Kriech
Kyle Lucas
Sean Lucas
Matthew Marshall
Meridith McQueen
Carley Pappert
Joseph Pydan
Joshua Simmons
Nick Sims
Whitney Souery
Chandler Spilo
Justin Spots
Andrew Taylor
Ashley Taylor
Dalton Warren
Andrew Wickes
2020 Austin Aggie Moms Scholarship Winners
Miles Bentley
Benjamin Borer
Autumn Forbes
Andrew Hassall
Erica Hausmann
Sarah Henry
Emi McCollum
Hannah McQueen
Mairead Mooney
Jessica Rodriguez Nino
Ellie Pasquarette
Kevin Sipple
Jordan Thompson
Austin Aggie Moms Jewelry and Merchandise is
HERE
Federation Virtual Boutique 2020 is
HERE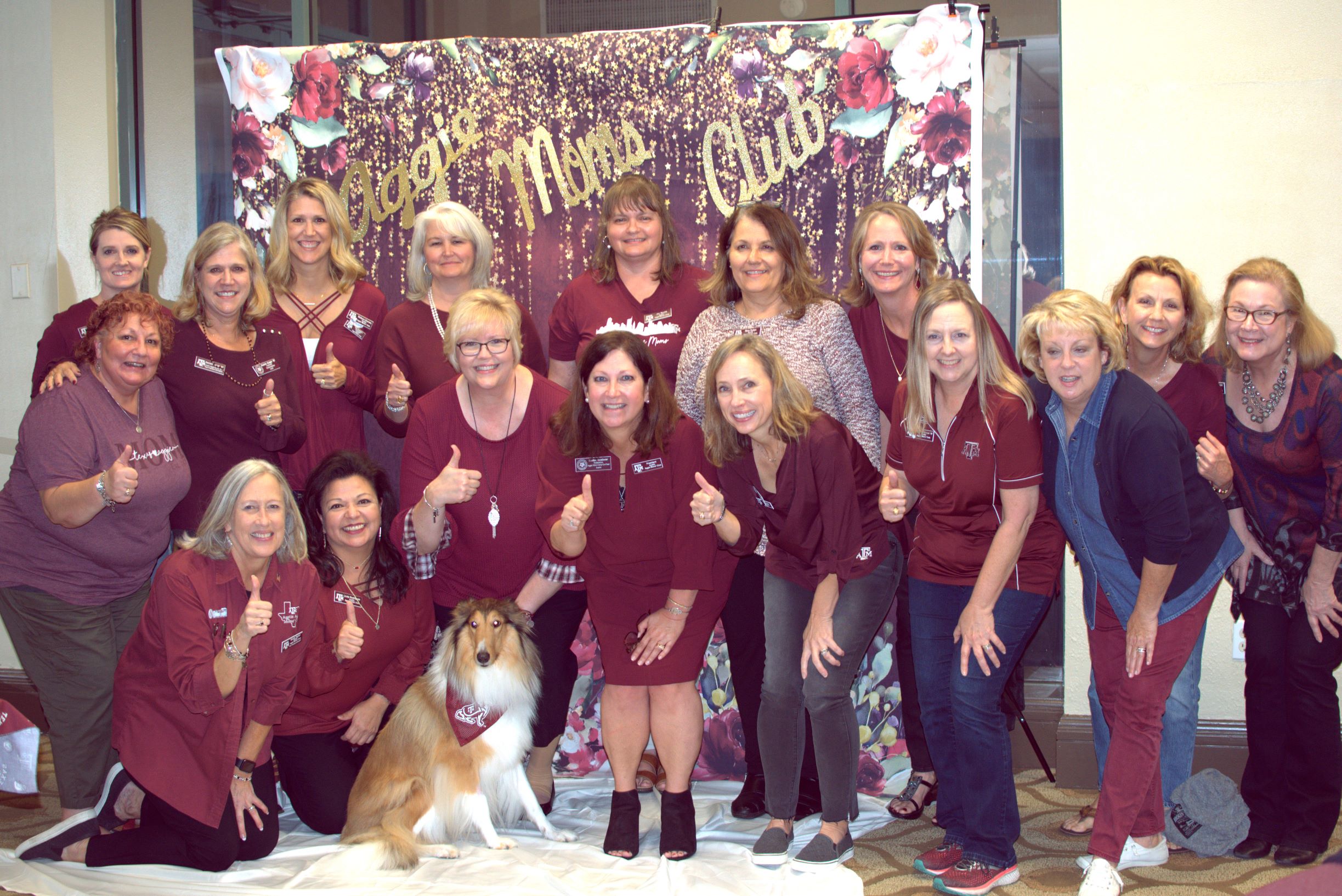 Questions for someone?
President                    austinaggiemoms@aggienetwork.com
President Elect         AustinAMPElect@aggienetwork.com
President At Large  AustinVPresAtLarge@aggienetwork.com
Treasurer                   AustinAMTreasurer@aggienetwork.com
VP of Membership    AustinAMMembership@aggienetwork.com
VP of Singing Cadets  AustinAMVPSingingCadets@aggienetwork.com
VP Jewelry                  AustinAMJewelry@aggienetwork.com
Historian                    AustinAMHistorian@aggienetwork.com
.
 We LOVE to support our Aggie Moms!!!
Click to hear "The Spirit of Aggieland" by the Singing Cadets.