Our next meeting is Tuesday, November 6.
"Fish Moms" meet at 6:30 and the general meeting starts at 7:00.
TAMU Galveston Mom info  HERE
Paid members of Austin Aggie Moms can join our Facebook page.  

Click  Aggie Moms on Facebook.

Interested in Aggie Mom Camp?

.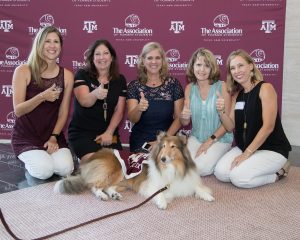 Our Generous Sponsors:


    
                                Holleman Crossing Apartments

Link for Textbook Solutions is HERE
Click to hear "The Spirit of Aggieland" by the Singing Cadets.