Are you a mom of a TAMU Galveston student?
Or, here for more info on TAMU Galveston.
Our Howdy Social was a huge success!  We welcomed lots of new Aggies to the Aggie Family!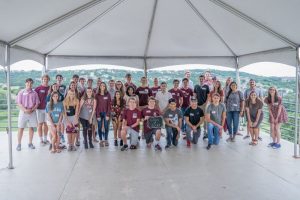 Texas A&M University is tied with the University of Michigan for having the most graduates currently serving as CEOs of Fortune 500companies, according to a new Fortune magazine study.
It is with great sadness that we announce the passing of two of our Past Presidents.
Mrs. C.R. Walters 1970-1971
Mrs. W.P. Mullener 1972-1973
Congratulations to our Graduates and our Scholarship Recipients!!!
click below for a look at our great students!
SPIRIT OF AGGIELAND: