Our next meeting will be Tuesday, February 7 at County Line.  Check your emails for information.  
Interested in a Goody Bag for your Aggie?  Check out our Goody Bag Page
Thanks to all of our wonderful volunteers and sponsors for a fantastic Singing Cadets Concert 2017!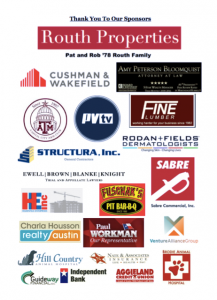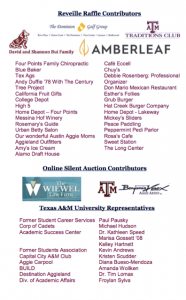 Winner of Senior Corps Boots–Kathy Johnston (who has graciously offered to donate them back to a Corps student).  Winner of Aggie Ring–Shemyn Warren!
Click here to see our raffle winners enjoy their prizes!
Our next meeting will be February 7, 2017 at County Line.  Watch your emails for Eventbrite meeting info!
Coming soon—Info for Spring Goody Bags and 2017-2018 Scholarships!