Our "Answering Questions about sending your Aggie to CStat" was a success!
At the end of March, we celebrated several of our Past Presidents at a luncheon at Riverplace Country Club.
Several of our members attended the Federation of TAMU Mother's Club meeting in January.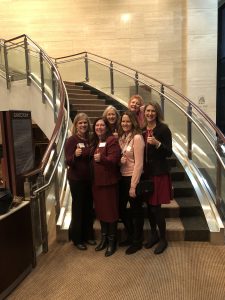 Our November meeting was great!  Jennifer Bohac '87 from Traveling Aggies was our speaker. She discussed the fantastic 70+ trips per year we could take with the Traveling Aggies.
Jana Leeper brought finished Aggie Mom Tshirts for us!
Sherry Hinesman created a beautiful quilt square.  It will be our club's contribution to the quilt for Federation of Texas A&M Mothers Clubs President Carolyn Fey.
October Meeting.

Yay!  Austin Aggie Moms won the mixer!!!  Interested in owning it?  Purchase raffle tickets at our next meeting.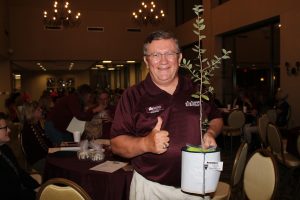 Andy Duffie graciously donated a Century Tree seedling for our Reveille Raffle!!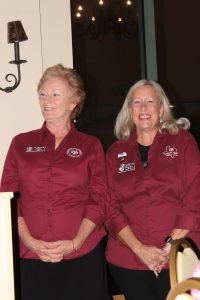 Two of our favorite Past Presidents, Sue Munns and Shelly Taylor, received Past President nametags.
Our first meeting was full of Aggie Moms, information, chocolates, and fun!
 
We had a wonderful time at our Labor Day Lake Party thanks to Kathy and Greg Johnston.
Several of our Aggie Moms BTHO Harvey at the Fall 2017 Federation Meeting in College Station.
 
Daniela Knight, Kelly Simmons, Sue Munns, Shileen Karnes, Denise Isenhour
We welcomed new Freshmen at our Howdy Social in June!