Singing Cadets Concert on January 12, 2019!   TICKETS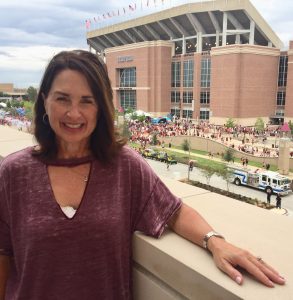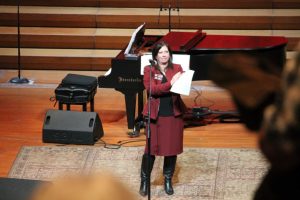 Kelly Simmons—VP of Singing Cadet Concert.                                                                                         Denise Isenhour–Past President; Co-Chair Concert
Howdy Awesome Aggie Moms!
As you know, our club is organized for charitable purposes -we also educate and have great times socializing!  We strive by individual and united effort to contribute in every way to the welfare of the students at Texas A&M University and to cooperate with the University in maintaining a high standard of moral conduct and intellectual attainment.  Fundraising for local scholarships, our legacy of Endowed Scholarships and Texas A&M approved organizations is how we accomplish our mission yearly.
We have held the Singing Cadet Fundraiser for over 30 years!  It is a time honored tradition and we are the only Aggie Mom club that can say this!  We ask our moms to purchase a minimum of 6 tickets to the concert (at the discounted price of $10 each) and give them to family, friends, professional service providers you employ, or Aggies you know. This is a 30 + proven process that works and brings in guests! Thank you to each of you that have purchased your tickets! Remember you can pick them up at the meetings.
We also ask our moms to donate a raffle item or purchase 3 raffle tickets. For each item brought in that is valued at $20 or over, we will give you a raffle ticket in exchange (up to 3).
Please follow this link https://signup.com/go/SLUuVpU and sign up for one of the raffle items you would like to bring to the October meeting. You can donate the cash equivalent and we will purchase the item for you.  Just let us know in the comment portion of the sign up.  You also can contact Denise at dlisenhour@gmail.com to discuss dropping off at her home if you cannot get to the meeting or you will have your item at a later date.  There are more details in the sign up.
Thank you all for your role in helping Aggie students!
Whoop and Gig'Em!
Denise Isenhour and Kelly Simmons
Internationally known as the "Voice of Aggieland", the Grammy Award Winning Singing Cadets are Texas A&M University's premier men's chorus.  Besides touring throughout the state of Texas performing an average of 65 concerts per year, the Singing Cadets have also spread the Spirit of Aggieland around the globe. They have performed for every living president as well as other distinguished individuals and many foreign dignitaries. They have held concerts in places such as Carnegie Hall, the Kennedy Center, and Saint Paul's Cathedral. Austin, Texas is the only city they include in their tour every year.
This yearly event makes it possible for the Austin Texas A&M University Mothers' Club to provide scholarships to outstanding Texas A&M students from the Austin area. Our Merit Scholarships award thousands of tuition dollars to recipients each year and our club has funded three Texas A&M Foundation Endowed scholarships.