With the unprecedented actions to slow the spread of the COVID-19 pandemic, The Singing Cadets made the very difficult decision to cancel all concerts for the remainder of the semester. As a result, the Austin Aggie Moms' annual Singing Cadets Concert is canceled for January 2021.
Learn more about our annual event and the "Voice of Aggieland" below. We look forward to bringing this special night back in 2022.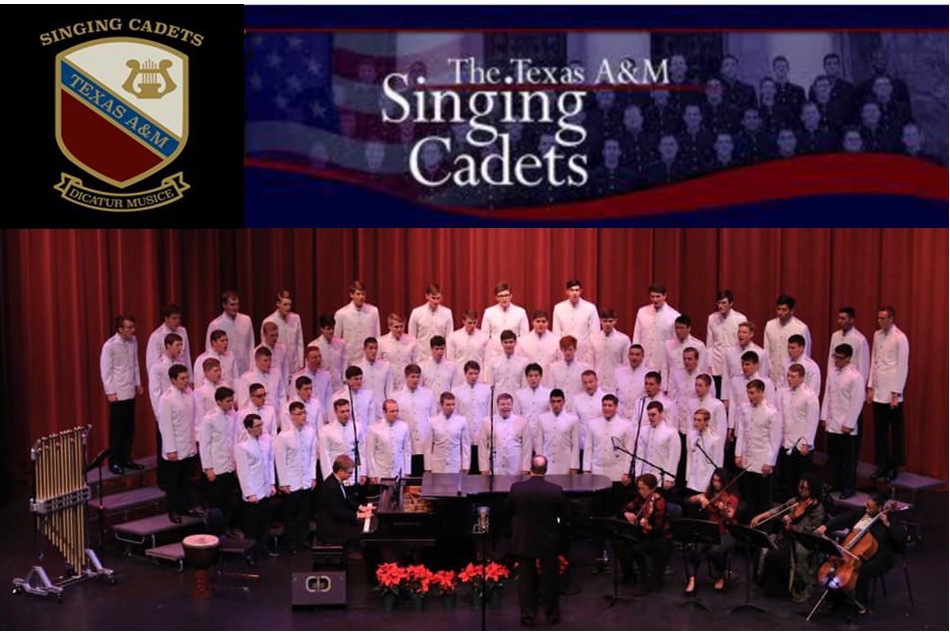 Internationally known as the "Voice of Aggieland," the Grammy award winning Singing Cadets are Texas A&M University's premier men's chorus.  Besides touring throughout the state of Texas performing an average of 65 concerts per year, the Singing Cadets have also spread the Spirit of Aggieland around the globe. They have performed for every living president as well as other distinguished individuals and many foreign dignitaries. They have held concerts in places such as Carnegie Hall, the
Kennedy Center, and Saint Paul's Cathedral.
Austin, Texas is the only city they include in their tour every year. A time-honored tradition, Austin Texas A&M University Mothers' Club have hosted the Singing Cadet Fundraiser for more than 30 years! Our annual event makes it possible to provide scholarships to outstanding Texas A&M students from the Austin area. Our Merit Scholarships award thousands of tuition dollars to recipients annually, and our club has funded three Texas A&M Foundation Endowed scholarships.
Past Photos