Return policy: Items may be returned within 30 days for a refund less shipping, insurance and handling, and a convenience fee of $10. (All returned products must be insured by purchaser.)
Austin Aggies Mom Club offers a variety of jewelry and merchandise for you and your favorite Aggie. We use all profits from our store to fund the Austin Aggie Mom's club schoarship program.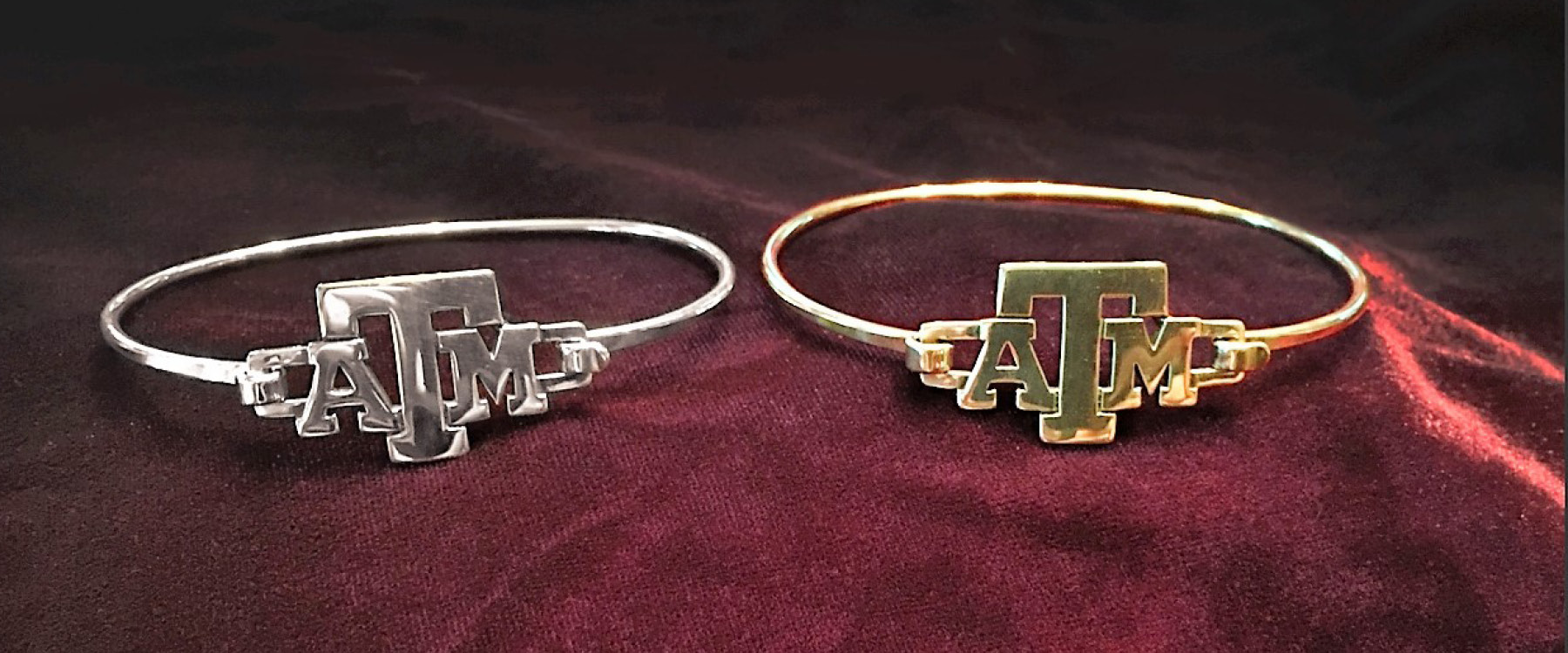 James Avery designed this one-of-a-kind sterling silver and 14-kt gold Texas A&M bracelet exclusively for the Austin Texas A&M University Mothers' Club. Only available in our store.