Save the Date—Family Weekend 2018 will be April 13,14,15.  Make your hotel reservations NOW.  Plan to attend the Federation of Aggie Moms' Boutique–it's the best place to buy Aggie clothes, decorations, gifts, etc.
Family Weekend 2017 was a huge success!  We worked hard at Boutique–earning money for scholarships.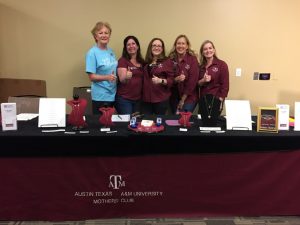 In addition, we were able to award our JJ Sanchez scholarship!